Family & friends referral program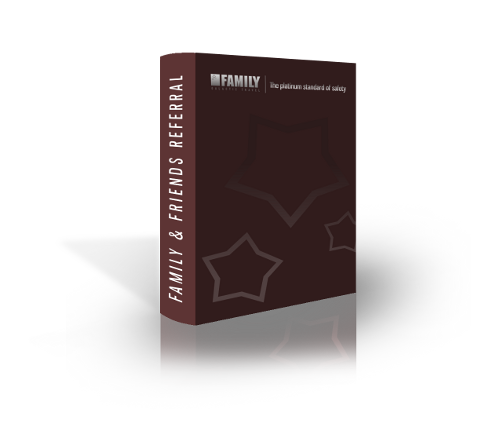 Have you ever wanted the protection that a warranty provides?  Have you ever been short on credits?  Share the benefits of Family Galactic Travel warranty coverage with your fellow travelers.  The beauty of this program is that we will contact your referral on your behalf, and offer our unique services.  We will explain the benefits and advantages of warranty coverage, and provide a free 20-point ship inspection.  When your referral purchases a warranty, or a malfunction is identified, you get free warranty coverage!
How to refer
Change channel to 411
Announce pilot name, affiliated guild (if any), ship type, and system/sector
Await confirmation from one of our authorized agents
Warranty rewards
Unguilded pilot - low capacity ship - 2 hours
Guilded pilot - low capacity ship - 4 hours
Unguilded pilot - high capacity ship - 6 hours
Guilded pilot - high capacity ship - 8 hours
Warranty rewards are cumulative!  The more you refer, the more you save!